Rip Current Brewing was born in 2012 from the passion of two San Diego home brewers (Paul Sangster and Guy Shobe) with an unrelenting desire to offer the highest quality, award-winning beers from across the globe. Over the years, we have had owners and team members who have helped us create some amazing beers that we are thrilled to share with our friends and patrons in our two tasting rooms. We hope you will stop by and say hello while joining us for a brew. The following are the owners of Rip Current, so you can recognize us when you visit.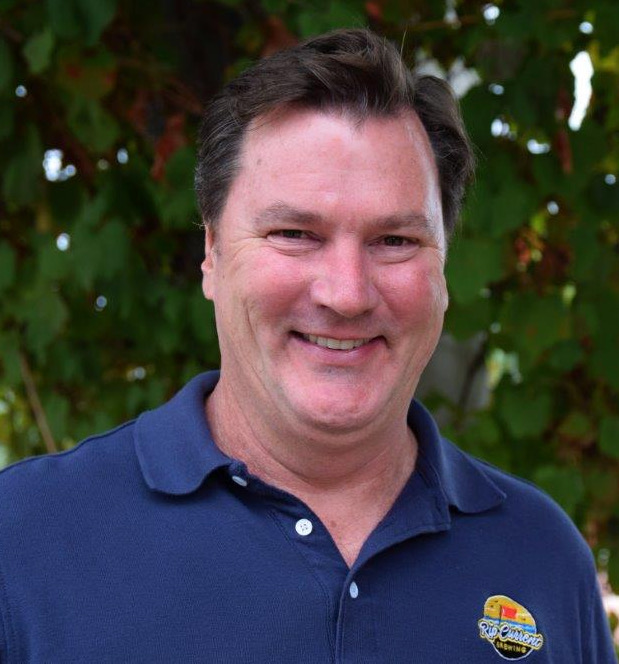 Paul Sangster
Paul Sangster has been a craft beer lover since consuming his first real craft beer back in the late 1980s. His passion for craft beer led to home brewing in the early 1990s as a way to learn more about how beer was made and how to increase his pursuit of more flavorful beers. In 2009 he stepped up to all-grain brewing and began brewing multiple batches weekly. In order to objectively evaluate the quality of his beers, Paul started entering the most respected blind, judged competitions like America's Finest City (AFC) run by the QUAFF homebrew club. He joined QUAFF and started training to be a beer judge to help with the competitions. After judging many homebrew and commercial events (including the Great American Beer Festival (GABF)) plus receiving 90% on the Beer Judge Certification Program (BJCP) written exam, he was awarded the rank of BJCP Master beer judge.
On the competition side, Paul set out to create award-winning recipes in every BJCP beer style guideline category. Along the way, he was fortunate to have won many big awards including: best-of-show at several events including the California State Fair, the 2010, 2011 and 2012 Brewing Machines for the most medals won at San Diego's AFC event, California Homebrewer of the Year (most medals at the three most important events across California) and the Top Homebrewer in the World (Ninkasi award) for the most medals at the National Homebrewer's Competition. At the close of Paul's home brewing career, he was proud to have won over 150 medals in 3 years of competing and more importantly won a medal in every BJCP category. This focus on a dialing-in a broad variety of beer recipes gives Rip Current the ability to offer a wide portfolio of styles to appeal to the greatest number of customers.
Over the next decade, Rip Current has released over 200 different beers leveraging his home brewing recipes. We are proud to be able to say that we have won commercial beer awards across the beer spectrum including in styles as light as Munich Helles and Czech-style Pilsner lagers, Mexican lagers to Belgian-style ales, IPAs, Scottish Strongs, English Stouts and even massive Bourbon Barrel-aged beers. Along the way Rip Current has won a World Beer Cup, several US Beer Open and five GABF medals. In 2015, we received the ultimate award taking home the GABF Very Small Brewing Company and Brewer of the Year. We also display the California Cup for the best-of-show winning beer at the 2019 California Craft Beer Cup championships. Every day we offer a wide range of beers to appeal to as many potential customers as possible on our 20+ tap system at each location.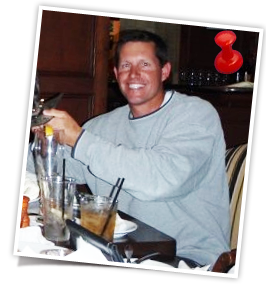 Guy Shobe
Guy got in to brewing almost by accident. In 2006, with a brand new kegerator installed in his backyard and many friends stopping by frequently just to say "hi", Guy found it increasingly difficult to keep a keg of good American craft beer on tap longer than a week. So in an attempt to save a little money (little did he know!), he did some research on brewing his own beer and found that the whole technical, yet creative, process really appealed to his engineering side, and teased his lesser-developed artsy side. When his first batch of homebrew turned out "somewhat drinkable", he was instantly hooked and became a homebrew addict. He bought every book ever written about beer, was a regular on the on‐line brewing forums, joined homebrew clubs QUAFF and Society of Barley Engineers, attended multiple National Homebrewing Conventions, and talked incessantly about trying to brew the best beers possible to anyone who would listen. His friends didn't seem to mind and tolerated his gibberish as long as they had one of his latest creations in front of them (it seemed to help drown him out), which was typically some sort of session beer. (No Paul, not a IIPA or a Barrel Aged RIS, but something under 7% ABV).