Rip Current Brewing is the result of two friends who were avid homebrewers and wanted to reach a broader audience then the guests at our houses. Paul Sangster and Guy Shobe came up with the idea of opening a brewery in August of 2011 and have been focused on opening a brewery producing high quality, flavorful ales and lagers which capture our passion for craft beer.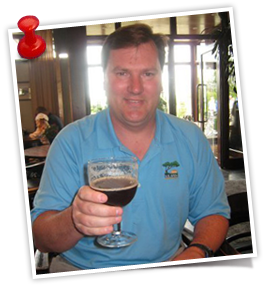 Paul Sangster
Paul Sangster has been a craft beer lover since consuming his first real craft beer back in the late 1980s. His passion for craft beer led to homebrewing in the early 1990s as a way to learn more about how beer was made and how to increase his pursuit of more flavorful beers.
He took an extended break from brewing but got back into it with the Rip Current force back in 2008 when he purchased an all grain system from MoreBeer and began actively brewing. He brewed very often to learn the techniques and his brew process. In 2009, Paul entered his first competition, America's Finest City (AFC) competition and won 4 medals including 2nd and 3rd place in the IPA category. Later in 2009, Paul decided to pursue judging beer and has now passed the Beer Judge Certification Program (BJCP) exam with a score of 90% which is good enough to become a Master level judge. The Master judge rank is very rare and Paul is only the third Master level judge in greater San Diego area.
On the competition side, Paul entered more competitions in 2010 and found great success winning the Brewing Machine award (most medals at AFC) and many other medals around the country. In 2011, the National Homebrewers Conference and Competition (NHC) were coming to town, so Paul fired up his kettle to help QUAFF defend the home turf. He literally brewed every beer category in the BJCP guidelines (yes, even a light lager … well a Dortmunder Export style) and took the beers to AFC. He won 7 first places plus several other medals on his way to a second Brewing Machine and also won Best of Show. Later, he had 10 beers advance from the 1st round of NHC to the final round (the most of anyone) and after taking 2 medals at the final round won the biggest award in homebrewing, the Ninkasi award. The Ninkasi award goes to the brewer who won the most medals at NHC, so is considered the top homebrewer in the world for 2011. Later in 2011, Paul's success in the three big California homebrew competitions (Mayfaire, CA State fair, CA State competition) led him to win the coveted California Homebrewer of the Year. He also took Best of Show at the CA State Fair. Recently in 2012, Paul tied for the most medals at the Master Championship of Amateur Brewing (winning 3) and took his 3rd Brewing Machine award at AFC after winning 9 medals including 6 first places. At the close of Paul's homebrew career, he was proud to have won over 150 medals in 3 years of competing and more importantly won a medal in every BJCP category.
Paul is an active member of local homebrewing club's QUAFF and the Society of Barley Engineers. He has held leadership roles in both clubs.
Paul hopes to bring his passion for brewing a wide range of styles to Rip Current to keep our customers excited about what we are going to do next and always looking to push the envelope on flavors profiles.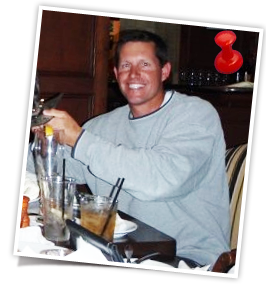 Guy Shobe
Guy got in to brewing almost by accident. In 2006, with a brand new kegerator installed in his backyard and many friends stopping by frequently just to say "hi", Guy found it increasingly difficult to keep a keg of good American craft beer on tap longer than a week. So in an attempt to save a little money (little did he know!), he did some research on brewing his own beer and found that the whole technical, yet creative, process really appealed to his engineering side, and teased his lesser-developed artsy side. When his first batch of homebrew turned out "somewhat drinkable", he was instantly hooked and became a homebrew addict. He bought every book ever written about beer, was a regular on the on‐line brewing forums, joined homebrew clubs QUAFF and Society of Barley Engineers, attended multiple National Homebrewing Conventions, and talked incessantly about trying to brew the best beers possible to anyone who would listen. His friends didn't seem to mind and tolerated his gibberish as long as they had one of his latest creations in front of them (it seemed to help drown him out), which was typically some sort of session beer. (No Paul, not a IIPA or a Barrel Aged RIS, but something under 7% ABV).
Five years, 200+ brew sessions that included just about every beer style ever invented (and even some that haven't) and countless bold conversations about going pro later, Guy's drastically reduced travel schedule finally afforded him the opportunity to realize a dream. So he partnered with the best brewer he knew (and just about anyone else knew, for that matter), they pitched their vision to a couple of great friends, Mike Branon and Tim Cady, and Rip Current Brewing Company was born.